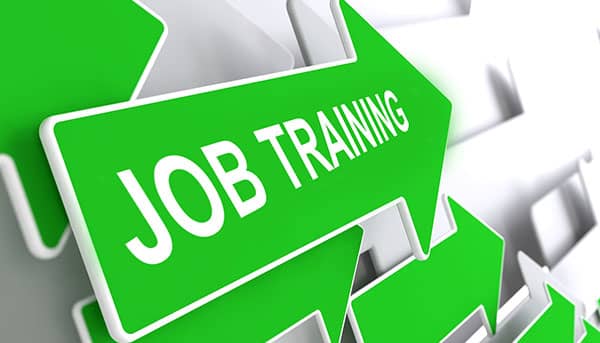 Have you heard of the Work2future Foundation?
Do you live in the San Jose area and want to go back to school to train for a new job?
The Work2future Foundation offers San Jose area residents the opportunity to attend over 100 colleges and private educational institutions that offer reputable and accredited training in various industries, including the healthcare industry.
Job training, sometimes called vocational training or career training, is a fast-track way for someone to learn a specific trade or occupation.
If you live in the San Jose area and are interested in how a Work2future grant could help you break in to a new career, here are some basics you need to know.
Enrolling in Work2future Services
Depending on your situation, you may be eligible to enroll in a job training program funded by Work2future.
To enroll, you must:
Be able to complete the tasks and programs staff recommends
Provide right-to-work documentation and other documentation, if neccessary
Registering for a Work2future Job Training Program
After enrolling, here's what happens:
You'll meet with a talent coach to discuss starting a job training program through a work2future eligible training provider
Your talent coach will provide your case notes to a training specialist
You'll be referred to WinSolutions/WorkKeys (you must complete the WorkKeys and test at a level 4 or above)
You may be asked to enroll in a transferable skills workshop if you're changing careers
You'll attend a resume development and critique workshop
You may be asked to attend additional workshops and/or activities, if necessary
Once you've followed these steps, you'll be referred to a training specialist. Each client's situation is reviewed individually, and completing all enrollment steps does not guarantee acceptance, but if a training specialist recommends a client for job training, Work2future can assist in the cost of training, plus other services such as a bus pass or gas reimbursement. Clients may also qualify for financial aid or a Pell Grant to assist them in paying for training.
The Work2future Foundation has One Stop Centers located in San Jose, Campbell, and Gilroy. And you can learn more about applying for grants here.
If you'd like to discuss using a Work2future grant to train for a healthcare career at Bay Area Medical Academy, an eligible training provider, at either our San Jose or San Francisco campuses, reach out to us on 408-896-9440 or at info(at)bamasf.com.