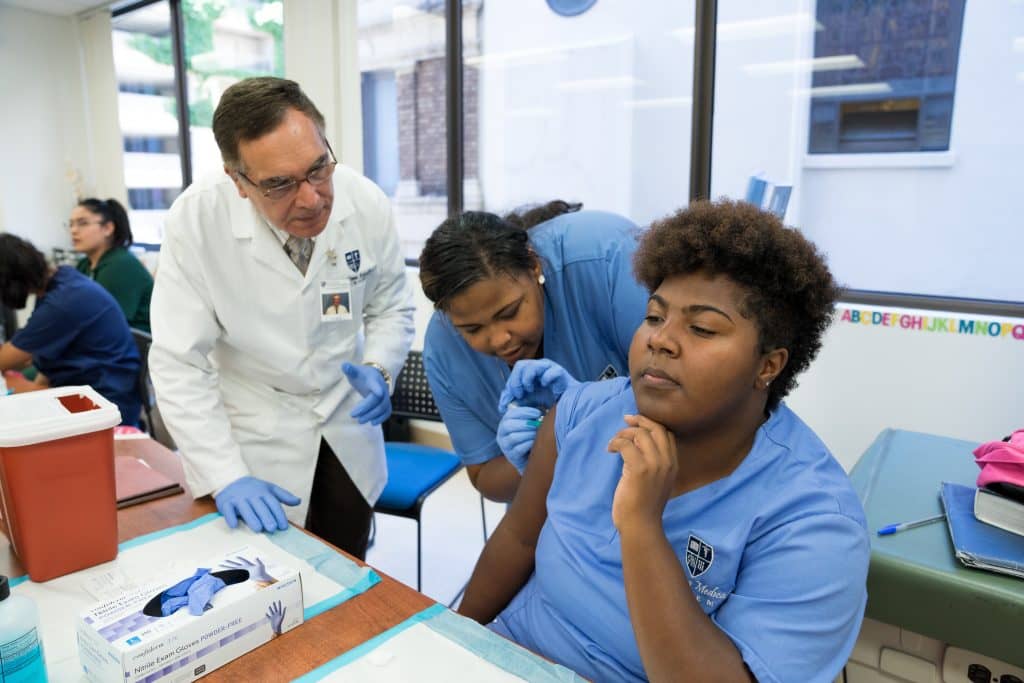 If you're thinking about coming to BAMA and would like to find out more about the student experience, then download your free ebook: 'BAMA Success Stories.'
Students at Bay Area Medical Academy are single moms, career changers, veterans, the unemployed, under-employed, and recent high school graduates.
Every student has a different story to tell about being at BAMA. For some people, it's because they want to enhance their educational background. For others they need a better job to support their family, or they recently lost their job or were laid off. We've been told by students they've been unable to afford college, or they want to improve their life, or they wanted to get off public financial assistance.
These students found that career training, sometimes called job training or vocational training, was a great way for them to gain the knowledge and skills necessary to find a job working in the healthcare field.
In the ebook, you can read about BAMA students who have gone on to great success after graduating BAMA's healthcare training programs and courses.
You'll be able to:
Read about how students overcame their particular challenges
Learn how students guaranteed their school success
Find out what happened after the students graduated BAMA
… And much more!
Are you considering going back to school to train for a healthcare career? Do you need inspiration from people who had the same career goal as you?
Then click here to download your free 'BAMA Success Stories' ebook!