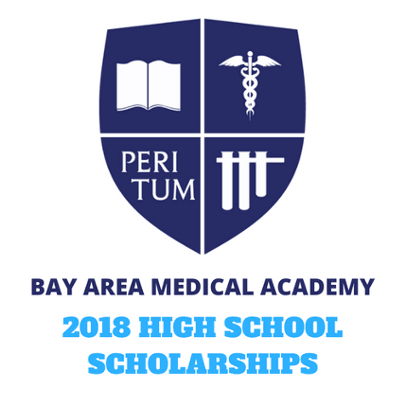 Will you be one of the many Bay Area 2018 high school graduates who worked a summer or part-time job?
In October 2016, the Bureau of Labor Statistics reported that 20.7% of high school students worked while going to school.
While working when you're still in high school is challenging, it also has benefits. You have the opportunity to gain new professional skills, one of which is learning how to work with the public.
Customer service skills are useful in any profession, and are especially important for a career working in healthcare. This is because providing great customer service translates to providing great patient patient care.
Your Customer Service Skills Will Help You Become a Pharmacy Technician Employers Want to Hire
Did you know you can train for a healthcare career in which your customer service skills would help make you a healthcare worker employers want to hire?
That healthcare career is pharmacy technician.
A  well-rounded pharmacy tech not only needs the technical knowledge gained through attending a career training program, but they also need great customer service skills to interact with customers, consumers, and healthcare professionals.
Pharmacy duties where customer service is essential are:
Receiving payments from customers for their prescriptions
Protecting patients by following pharmacy infection control policies and protocols
Handling customer complaints and concerns
Engaging the patient in the treatment process
Building trust with the patient through effective communication
Respecting the patient's time
As a pharmacy tech, your customer service skills are used in more ways than greeting customers with a smile and few friendly few words.
Failing to provide good customer service can be devastating for a pharmacy, as recent customer service research shows that 13% of people will tell 15 or more people if they receive unsatisfactory customer service.
With your customer service experience, can you see yourself training to become a pharmacy tech who works to develop long-lasting customer relationships?
BAMA's 2018 Pharmacy Technician Program High School Graduates Scholarship
Are you graduating high school in 2018? Do you go to school and live in the San Francisco Bay Area? Would you like to train to become a pharmacy tech?
If that describes you, read more about Bay Area Medical Academy's 2018 Pharmacy Technician Program High School Scholarship here.
You'll learn about:
Scholarship eligibility requirements
How scholarship awardees are selected
Where you should send your application
… Plus more about what a pharmacy tech does and the healthcare facilities where they work
Do you want to get an idea of what it's like being a pharmacy tech student studying at Bay Area Medical Academy?
Discover more by watching the student success video below!
[youtube id="OHnZ5UuoVzE" caption="" theme=""]