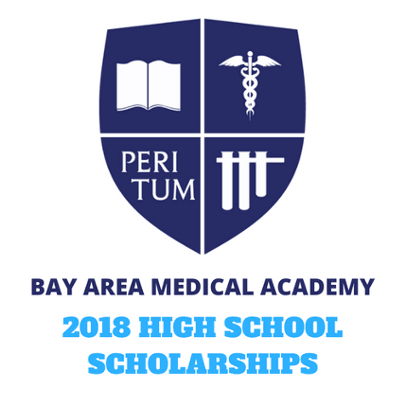 "Hello, I'll be your medical assistant for the day."
This greeting may be familiar to you from your last doctor's visit.
Medical assistants are the 'faces' of today's healthcare team: empathetic, efficient, making patients feel at ease, while also helping physicians with administrative and clinical duties.
It's a healthcare career with plenty of job variety.
Will you be one of the many Bay Area high school graduates in 2018?
Do you want to train for a healthcare career where no work day is the same as the one that came before?
Medical Assistant Work Variety
A medical assistant's duties and responsibilities are as ranging as the complaints of the patient's they care for, and vary according to the type of healthcare facility where they're employed, such as at a physician's office, hospital, or community health center.
"There is so much versatility in the skills of medical assisting," says Andrea Earby, BAMA Medical Assisting Instructor.
"Medical assistants check in and prepare patients for the doctor; take patient's medical history; perform vitals and EKGs, administer injections; undertake suture removal and dressing changes; answer phones; schedule patient appointments; provide patient education and explanation of treatment procedures; and assist the doctor in office procedures."
Work variety is important to keep employees motivated, offering new and interesting challenges that can help a person regularly see their job with 'fresh eyes', while additionally leading to continuing career growth.
If you're after a healthcare career that requires a variety of skill sets in order to perform the job, you may want to find out more about medical assisting.
BAMA's 2018 Medical Assisting Program High School Scholarship
Are you graduating high school in 2018? Do you go to school and live in the San Francisco Bay Area? Then Bay Area Medical Academy's 2018 Medical Assisting Program High School Scholarship may interest you.
Find out more about the scholarship here.
And learn:
Scholarship eligibility requirements
How scholarship awardees are selected
Where you should send your application
… Plus more about what a medical assistant does and the healthcare facilities where they work
Do you want to know what the medical assisting student experience is like at Bay Area Medical Academy?
Then watch the student success video below!
[youtube id="-Cz-6isx_VU" caption="" theme=""]