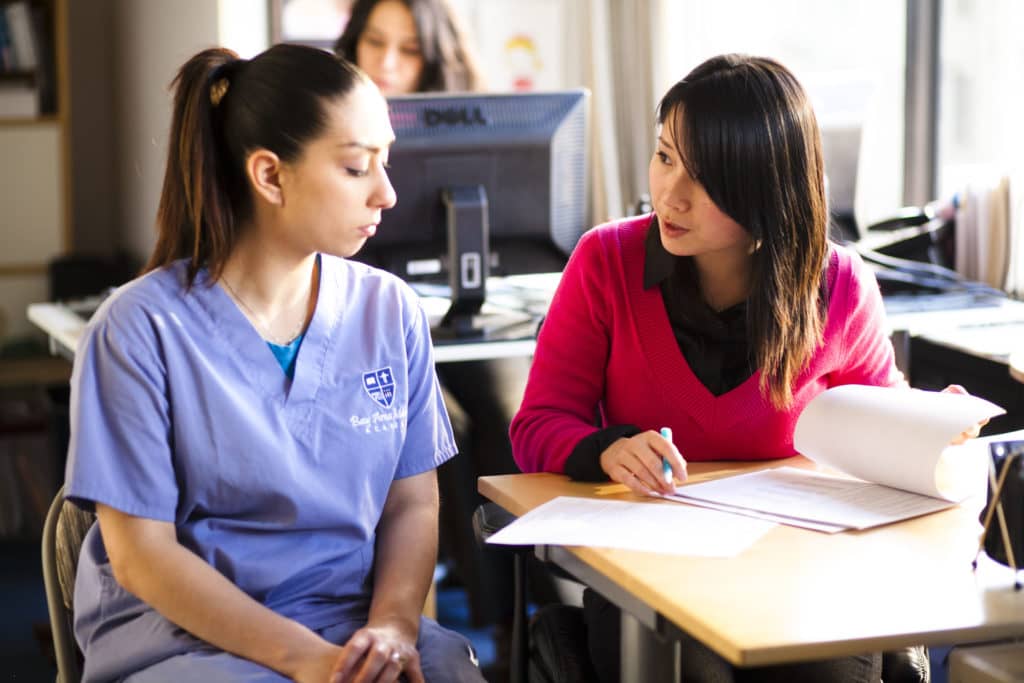 It's time to write your first phlebotomist resume.
But what do you include to catch the eye of a hiring manager or recruiter?
Here are some content ideas that you can use as a phlebotomist resume starter.
What to Include on Your First Phlebotomist Resume
Moving from the top of your resume to the bottom, here's an outline for the kind of important and relevant content you should be including on your phlebotomist resume.
Contact Details
An employer needs to know who you are, where you're from, and how to contact you.
At the top of your resume include:
Your name
Your city, state, and zip code
The best phone number to reach you on
The best email to write to you
Tip: You may also want to include a link to your LinkedIn profile.
Professional Summary
Use your professional summary to showcase your skills and experience you know the employer is looking for after reading the job description.
When you use the job description as a guide for writing your professional summary your resume will be job-targeted. It won't read like a generic resume.
You can either bullet-point your professional summary, or write a short 4-5 sentence paragraph.
Certainly let the employer know you have a phlebotomy license to practice in California.
After that, describe other key skills and experience needed to perform the job for which you're applying. For instance, is the employer looking for a person who is bi-lingual? Is a positive, team-oriented attitude required? Do they want to hire a Phlebotomist who is tech savvy?
Your professional summary is your chance to show an employer that you would be a good fit for the job.
Education, Training, and Certifications
For your education, you'll want to list the school at which you obtained your phlebotomy training. Then list your other education and training, especially any other healthcare training you may have.
When you're listing your certifications you'll want to once again let the employer know that you are a Certified Phlebotomy Technician (CPT-1).
Externship/Healthcare Experience
It's a good idea to separate your phlebotomy externship (and other healthcare experience if you have it) from your other professional work experience.
When you do this, it helps give your resume career focus and will also put a spotlight on your achievements at your phlebotomy externship.
Other Professional Experience
As a general rule of thumb, you'll want to list no more than 10-year's other professional work experience.
When you're listing job duties and achievements, it's a good idea to focus on those that demonstrate the skills and experience the employer is looking for.
For example, does the employer want to hire someone with wonderful patient care skills? If that's the case, what other professional work experience do you have where you showed you provided excellent customer service? Think about it and then include an example of that customer service on your resume.
Tip: As you your healthcare experience grows, you should think about removing your other professional work experience from your resume as it will become less relevant to the jobs you're applying for in comparison to your healthcare experience.
Get Your Phlebotomist Resume Reviewed
When you apply for your first phlebotomy job you want to make a good first impression. And in most cases, your resume will be the employer's first impression of you.
So after you've written your resume, it's a good idea to contact your school's Career Services Department.
Career Services staff will be able to check your resume for grammar, spelling, or formatting errors. They'll also let you know if you're showcasing your training, skills, and experience in a way that will encourage a hiring manager or recruiter to invite you for an interview.
Don't let your eagerness to apply for your first phlebotomy job get the better of you.
After the work you've put in becoming a CPT-1 licensed Phlebotomist, it pays to spend a little time making sure your resume is job application ready.