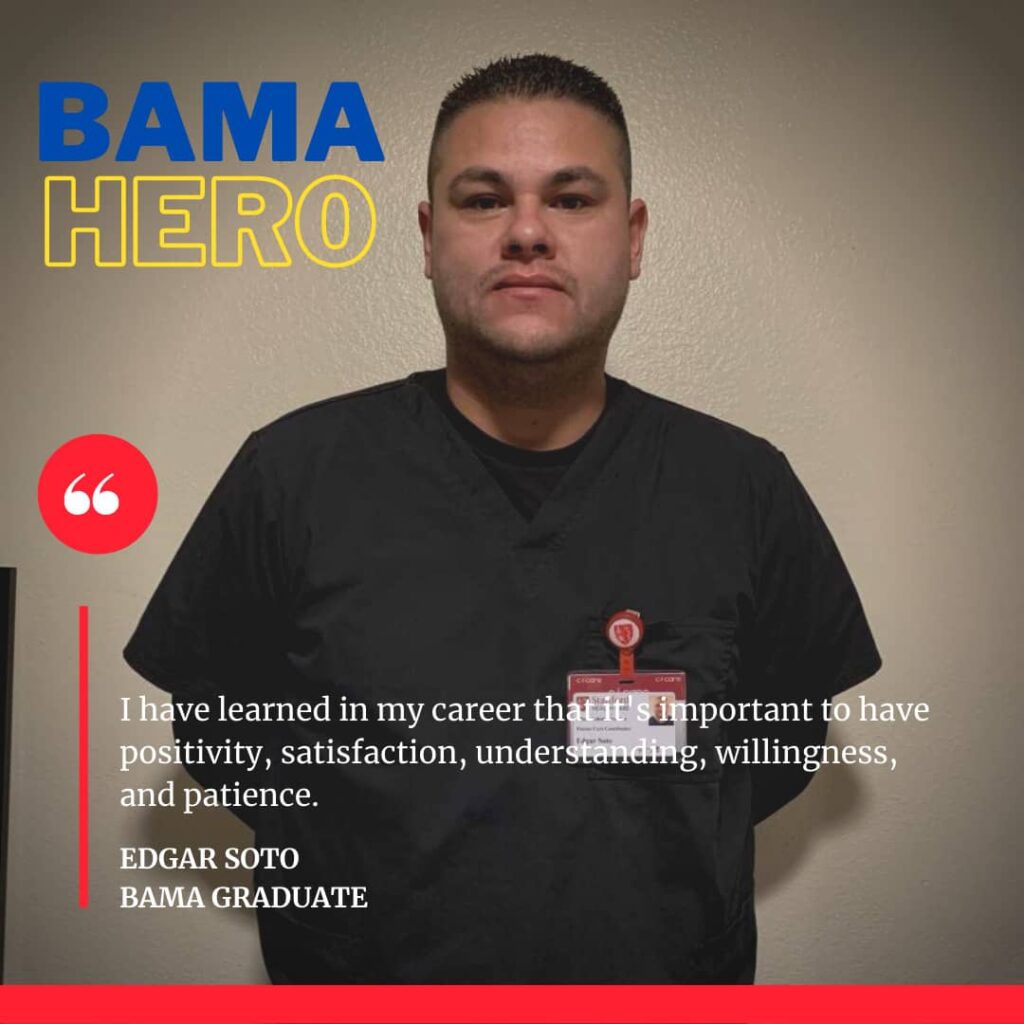 Edgar Soto, a Bay Area Medical Academy Medical Assisting with Phlebotomy Program graduate, is one of many healthcare workers currently working dressed in a gown, goggles, mask, and gloves ensuring a patient's COVID-19 testing experience runs smoothly and with as little stress as possible.
After graduating Bay Area Medical Academy in March 2020, Edgar was hired by Stanford Health Care. He's absolutely a BAMA Hero working on the front lines during the COVID-19 pandemic, so let's learn a little more about him.
Q: What do you like most about your current job?
ES: My current position is Patient Care Coordinator. Since I am only two weeks into this, I am still in the learning process. So far I really enjoy learning new tasks as in what a Medical Assistant does. I also enjoy the hands on experience; for example, patient interaction, vitalizing patients, labeling specimens, and COVID-19 testing.
Q: Describe a typical working day right now for you.
ES: We generally get to the COVID site and clock in, then we open up our work stations and set-up and prepare. After prepping, I activate my work cell phone because that is our source of communication . We then check and make sure we have enough supplies for the day because we are very strict with cross-contamination procedures. At 8 am we open our doors to the public, and we have a station where everyone that drives up is required to show ID to verify they have an appointment and it's the correct person getting tested. Then they drive up to the COVID site and we explain the procedure to them. After that, people are checked out and that is the first four hours of the day. The next four hours of my day consist of properly labeling specimens and refrigerating them if needed. At the end of the day, we clean up and make sure everything is set for the next day ."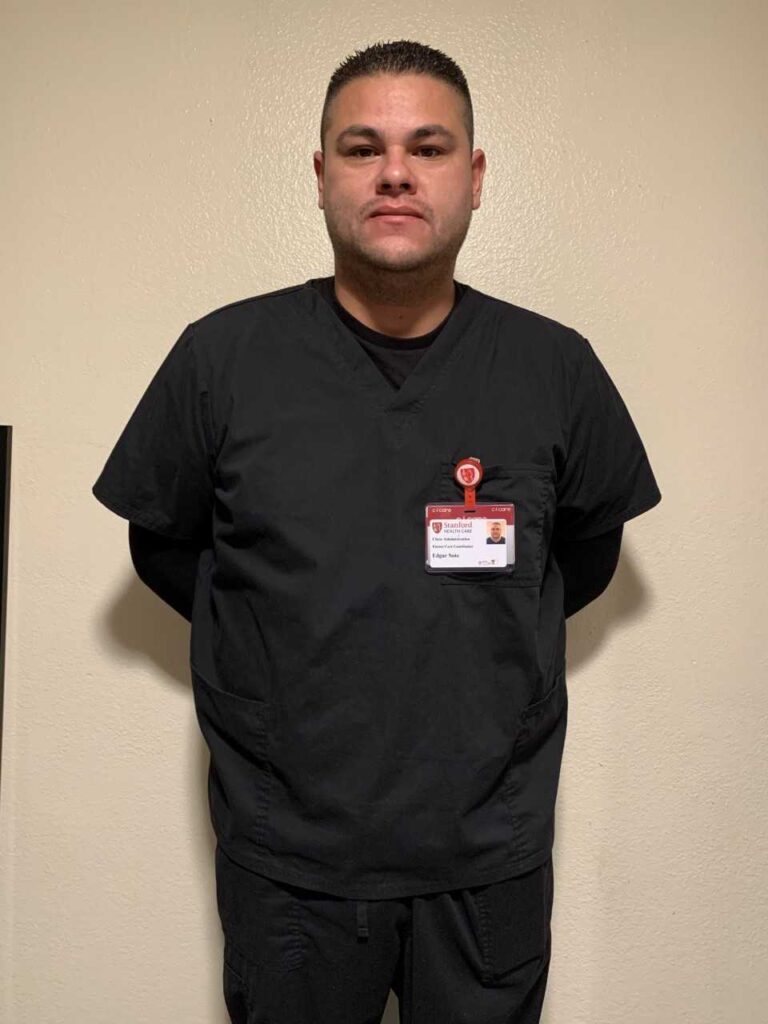 Q: What is it like to work right now as a healthcare worker dealing with COVID-19 and the pandemic?
ES: In the state that we are all living through, trying to stay healthy is by far the biggest challenge. This pandemic has not only taken charge of the way we all live, it has also tested our psychological, emotional, and mental state. As a health care worker, I have learned in my career that it's important to have positivity, satisfaction, understanding, willingness, and patience.
Q: How did going to school at BAMA prepare you for your current position?
ES: BAMA was one of the best decisions I ever made. When I first decided to begin my career in the medical field I felt like I was ready and eager to learn," Edgar says. "BAMA helped me with deciding what path I wanted to take, and prepared me by offering additional help. I am thankful for the support, assistance, and guidance that pushed me to success.
We're thankful for you too, Edgar! We appreciate all you and your colleagues are doing at this critical time. Keep up the great teamwork!