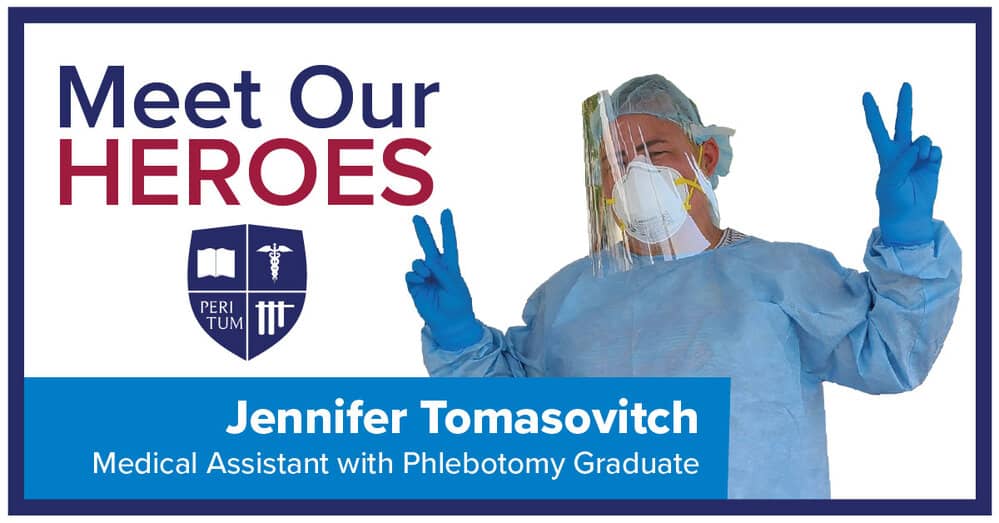 Jennifer Tomasovitch is a graduate of Bay Area Medical Academy's Medical Assistant with Phlebotomy Program.
Jennifer says, "I was not in a good place when I reached out to Bay Area Medical Academy. I was unemployed and had no college education. I spent years in dead end jobs. With help from the Unemployment office I found Bay Area Medical Academy. I was nervous and excited it had been so long since I'd been in school. I'm not sure how I was going to handle it with my learning disability, but I worked hard, studied all the time, and took in all the advice given. Bay Area Medical Academy has changed my life drastically, my income has doubled, and I've gained so many skills that I use every day! If it wasn't for the school's amazing teaching and support, I wouldn't be where I am today."
Jennifer is currently working as Medical Assistant for a healthcare provider in Cupertino, California, so let's learn more about our latest BAMA Hero working during COVID-19.
Q: What do you like most about your current job?
JT: I like that I am able to use every skill I learned at BAMA, and apply it in my current role. I also like that I'm part of the team and staff listen to your ideas. They have many projects that we are all apart of and can also do from home.
Q: Please describe your typical working day right now dealing with COVID-19.
JT: At this time, I work Monday ,Tuesday, Thursday, and Friday from 8 am to 1 pm swabbing anterior Nare of Apple employees that are heading into the office (of course in PPE!). Then I go home and work the second-half of my shift, checking messages, making phone calls, taking meetings, and touching base with the provider I work with. I also have various projects that are geared towards patient care and following up with patients that have underlying health conditions.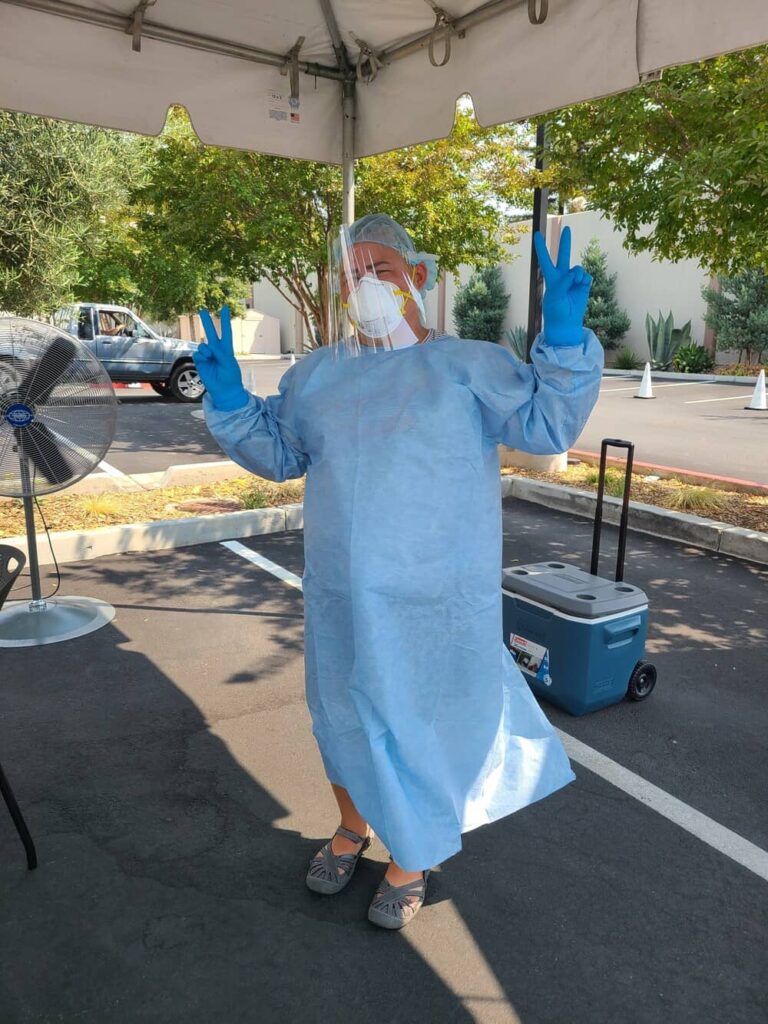 Q: Can you tell us about anything you're particularly proud of accomplishing with your healthcare work?
JT: I was able to do my Medical Assistant and Phlebotomist externship at an Endocrinologist practice. I worked hard, kept myself busy, and helped out his full time staff. Little did I know that two months after I completed my externship at the practice, I was being offered a job to work there full-time as a Medical Assistant! I then spent two-years working at another practice and became the lead Medical Assistant/Office Manager. I also was able to get the EHR conversions/upgrades at both offices that I worked at.
Q: What is it like to work right now being a healthcare worker having to deal with COVID-19?
JT: It is stressful, I'm going to be honest. We use PPE any time we're in contact with a patient. We have had less patient care contact than usual. We are only seeing patients for one-to-two minutes and taking no vitals. Having to deal with changes every day and the numbers increasing has been scary.
Q: Is there anything you've learned early on in your healthcare career that you feel is important and helps you now work better?
JT: Be flexible and hard work pays off!
I certainly does, Jennifer! We appreciate all you and your colleagues are doing at this critical time. Keep up the great teamwork!