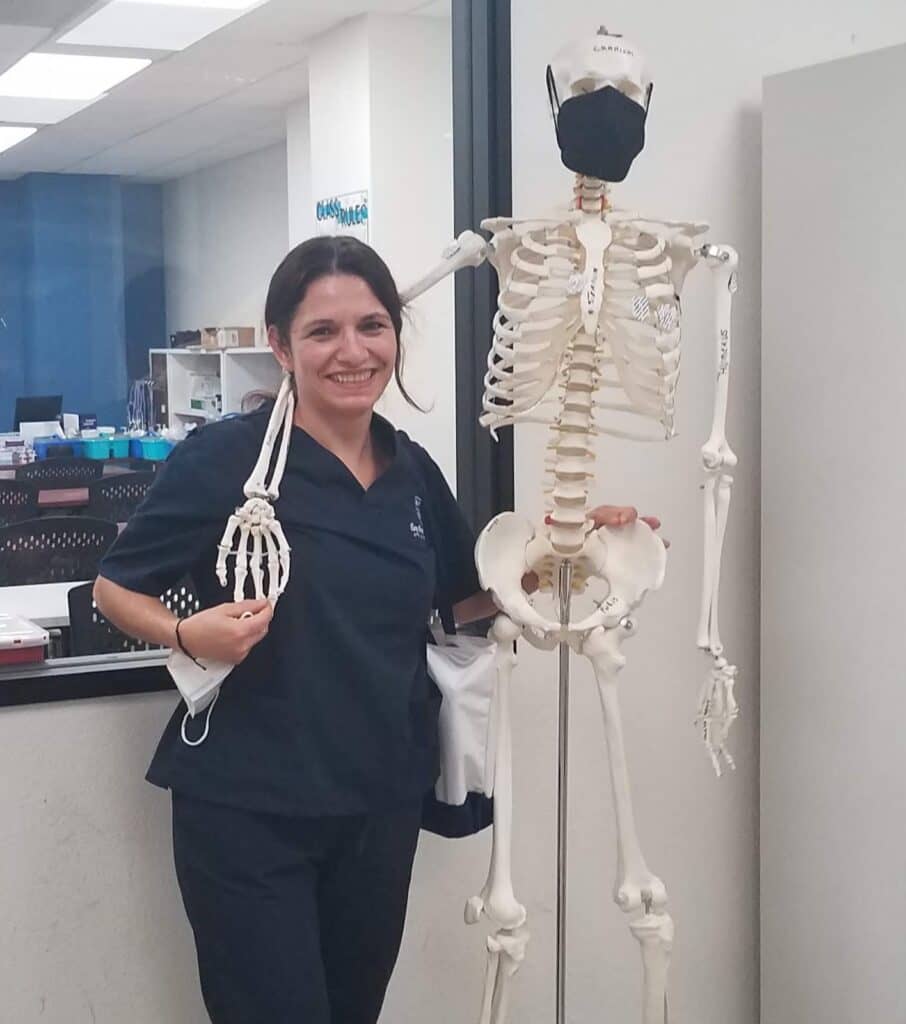 Rosa Maria Cuevas just completed BAMA's 3-in-1 Medical Assisting with Phlebotomy and EKG Program. She began her externship this summer, getting on-the-job training at Palo Alto Medical Foundation. We asked Rosa about her BAMA experience.
What inspired you to pursue the Medical Assisting Program at Bay Area Medical Academy?
I actually knew I wanted to be in healthcare as a medical assistant years ago, and I took a course 15 years ago in Napa, but I needed to refresh my skills. I didn't work as an MA then because I had to have a flexible job (I did housekeeping) while my sons were growing up. Now, they're grown and I decided to go back to school to become a medical assistant.
How did you find out about BayPh Area Medical Academy?
I did a search on the computer and typed in "Medical Assisting School" and BAMA came up. It was near where I live (in Redwood City). What I liked about BAMA is that they answer the phone very quickly, they have lots of information, they answer all your questions, and they really help you.
Did you have any concerns about enrolling in the program?
It was hard work, as I worked during the day and took classes at night. I had to stay up reading and then doing my homework. But, my sons have been very supportive of me. They knew I was busy studying and they got their own dinner. They helped me get up to speed on the computer, showed me how to submit the assignments, and they've really been very supportive of me while I did this.
What kind of externship will you be doing?
I'm still learning but I've been placed in a dermatologist's office at Palo Alto Medical Foundation. I'm still learning the details of what I'm going to need to do, whether I'll be wearing scrubs there, etc.
What did you enjoy most about the BAMA program?
Dr. Danial was great. Ms. Leena Ladd was great in labs. Everyone is helpful, the career services team has helped me with my resume. I like it. It's been a really good experience.
What kind of job will you look for after you complete your externship?
I would look for an MA position. I also enjoy phlebotomy, but with phlebotomy, you draw blood and sometimes that's it. I think with MA I can develop more relationships with people. I like to help people.