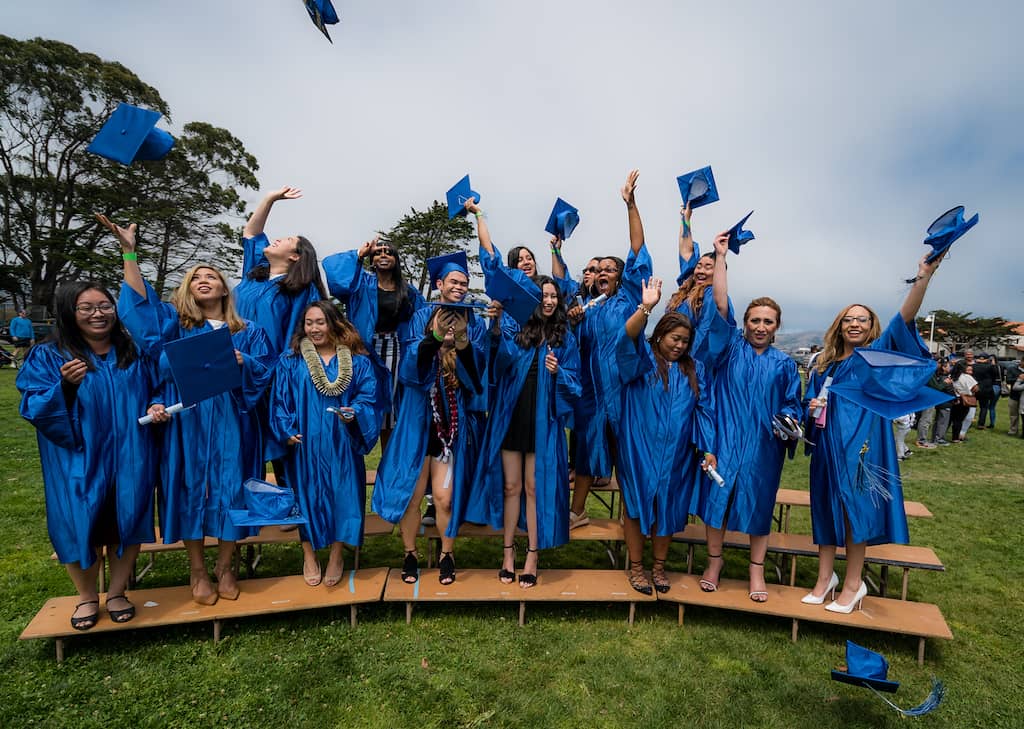 Many people hope to enter the healthcare field without training and work their way up because they think that attaining an education is too expensive or not worth it. While it's possible to get healthcare jobs without a degree, they tend to be low-paying entry-level positions. However, becoming a certified medical assistant is pretty affordable for most, and it can significantly boost your earning potential. 
Options for Healthcare Jobs Without a Degree
Healthcare jobs that are available without a degree tend to be one of two things—on-the-job training programs or administrative positions.
On-the-job training programs often begin as entry-level internship positions in which the hired employee is trained based on the standards of that particular medical office. These positions tend to be very hard to find, and there aren't many of them. You can also find administrative healthcare jobs without a degree; however, they don't usually lead to a career working with patients.
Some options for entry-level healthcare jobs that don't require a degree include:
Home Health Aide: Home health aides provide companionship and assistance with activities of daily living to individuals at their homes. They may help with things like bathing, dressing, and grooming, but they cannot handle any medical tasks. Those are typically left up to a traveling nurse.
Medical Receptionist: Medical receptionists work the front desk of a clinic or hospital, greeting patients, answering phones, scheduling appointments, and handling basic administrative tasks.
Medical Records Clerk: Medical records clerks categorize, file, and organize patient files. They are also responsible for responding to requests for medical records in line with HIPAA requirements. Of course, as more records become digital, and digital filing programs become more intuitive, demand for these positions may drop.
Medical Transcriptionist: Medical transcriptionists listen to recordings from doctors and other healthcare professionals and transcribe them into written reports. While there are no formal educational or certification requirements to become a medical transcriptionist, most employers prefer to hire candidates who have completed a medical transcriptionist training program or have some relevant work experience.
Medical Biller and Coder: Medical billers and coders are responsible for billing patients and insurance companies for healthcare services. They also assign codes to diagnoses and procedures for reimbursement purposes.
Insurance Claims Adjuster: Insurance companies need individuals to process bills related to medical treatment. In some cases, insurance companies will hire individuals for entry-level positions and help them obtain necessary licenses on the job.
While these jobs don't typically require a degree, they often require some form of on-the-job training or certification. Many of them don't have a significant starting base pay; sometimes, it's only slightly higher than minimum wage.
Another way to boost your earning potential while minimizing your time in training is to get a medical assistant certificate. A medical assistant certificate program typically takes less than a year to complete and provides training in clinical and administrative tasks such as taking vital signs, drawing blood, helping physicians, and managing patient records.
Expanding Your Potential as a Certified Medical Assistant
According to the Bureau of Labor Statistics, the median annual wage for medical assistants in the United States in 2021 was $37,190. Graduates of BAMA's Medical Assisting with Phlebotomy program on average start off at about $44,000 annually. They're also able to do this without racking up tons of student debt or spending years in the classroom. In many cases, through scholarships, grant programs, and other funding, students can cover the cost of medical assistant certification entirely.
Of course, that earning capacity will depend on the type of program you attend. To become a certified medical assistant in California, you are required to meet multiple minimum standards set by the state. These include attendance in an accredited training program as well as completing approved clinic hours and taking an exam. But this is only the bare minimum.
Just because the school is approved does not mean it prepares you to step into the career of a medical assistant. When it comes to healthcare schools, reputation matters. The best, highest-paying employers will work with the schools that they trust. So how do you find those schools? You need to look at a few different things.
Accreditations
Accreditations are the most important thing to look at because they tell you how reputable a school is and how easy it will be to pay for. Here are four accreditations to look for:
BPPE: The Bureau for Private Postsecondary Education approves and registers private postsecondary institutions that meet state standards for academic quality and ethical business practices.ETPL: Programs approved under California's Eligible Training Provider List have met annual performance numbers to make them eligible for funding solutions like the Workforce Innovation and Opportunity Act.U.S. Department of Education Accreditation: Accreditation by the U.S. Department of Education indicates a high standard of educational quality based on student success, completions, and job placements.Grant Eligible: Grants, such as the federal Pell grant, are awards that help offset education costs and do not have to be repaid.
Externships
Externships can be incredibly valuable for students in a certified medical assistant program because they provide hands-on experience in a real-world healthcare setting. During an externship, a student works under the supervision of a medical professional, such as a physician or a registered nurse, and gains practical skills and knowledge that they can apply to their future career. Externships also offer the chance to meet and work alongside medical professionals in the field. These connections can lead to future job opportunities
Job Placement/Graduation Rates
Job placement and graduation rates give you some insight into the success of the program and the community of the school. A school with high job placement and graduation rates will have a proven track record of support and career placement for students.
Additional Certifications
The medical assistant certification is a good baseline, but there are other ways that students can boost their earning potential. Some programs will also offer phlebotomy technician and EKG certifications that are in high demand with employers.
While you can find many healthcare jobs without a degree, the highest paying and most rewarding will require certification. A certified medical assistant program is a good place to start, as it offers a higher starting pay and a greater jumping-off point for more opportunities.
Bay Area Medical Academy can help you boost your earning potential with our 3-in-1 Certified Medical Assistant with Phlebotomy program. With it, you gain three valuable credentials to start your career. Contact us for more information.