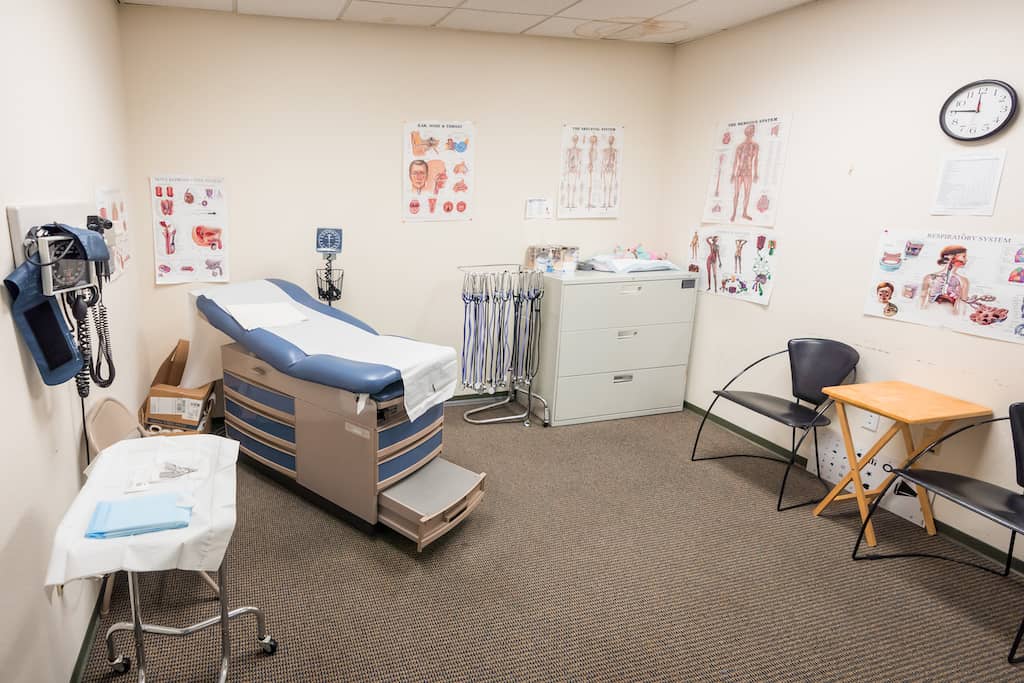 Medical assistants (MAs) play a vital role in healthcare, as they act as the critical link between patients and doctors and keep medical offices running smoothly. Of course, what they do in their day-to-day tasks will depend on the type of position they hold. There are three different types of medical assistants (clinical, administrative, and specialized), though there are hundreds of different jobs that branch off of each of those paths.
3 Types of Medical Assistants: An Overview
When we talk about medical assistants, we're referring to certified medical assistant career pathways. A certified medical assistant is someone trained based on standards approved by California's Medical Board.
Specifically, they've attended an accredited medical assistant program that included:
10 hours of training on injections and skin tests
10 hours of training in venipuncture and skin puncture
10 successful intramuscular injections
10 successful subcutaneous injections
10 successful intradermal injections
10 skin tests, or at least 10 venipuncture and 10 skin punctures
10 hours of training in medical inhalation
Instruction and demonstration on:

Anatomy and physiology
Equipment
Techniques
Hazards and complications
Patient care
Emergency procedures
California law
Upon completion of that program and after passing a national certification exam, a medical assistant could pursue three different career pathways.
| | | |
| --- | --- | --- |
| Clinical | Administrative | Specialized |
| | | |
| Clinical MAs work directly with patients, providing hands-on care and assisting healthcare professionals. | Administrative MAs focus on the non-clinical aspects of healthcare settings. They may handle patient records, billing, appointment setting, and other tasks that keep the business operating. | Specialized MAs work in specific healthcare specialties, such as oncology, ophthalmology, or cardiology. |
Work with Patients as a Clinical Medical Assistant
If you are a highly empathetic person with great communication skills, a clinical medical assistant career path may be a great option for you. These individuals do a lot of hands-on work with patients, making an outgoing personality an asset. Some daily duties of a clinical medical assistant may include:
Taking patient medical histories: You will interview patients regarding their medical history, medications, and symptoms to provide information for the physician.
Prep patients for examinations: You will take vital signs, measure height and weight, and document findings to prepare patients for their examination.
Assist with procedures: Medical assistants may help the doctor during minor surgical procedures or perform basic laboratory tests. Under the supervision of a physician, you may also dispense medication or perform therapies.
Phlebotomy tasks: A medical assistant with a CPT-1 license will also perform the duties of a phlebotomist by taking blood samples from patients and preparing them for analysis.
A clinical medical assistant will work in a hospital, doctor's office, laboratory, or other place that provides general medical services. They'll typically have a medical assistant or certified medical assistant job title, and a number will be used to denote their seniority. For example, California healthcare provider Stanford Health Care follows a tiered MA system:
MA Level I: Entry-level
MA Level II: Intermediate
MA Level III: Senior
MA Level IV: Advanced
While every healthcare provider will refer to these titles differently, most will follow the same tiered advancement process. As you gain experience, your responsibilities and pay will increase, and you might even move into a supervisor position.
Keep Things Running as an Administrative Medical Assistant
Someone with great organizational and time management skills may consider taking on an administrative medical assistant position. These individuals are responsible for making sure that business-related tasks in the office run smoothly. They might schedule appointments, manage records, handle billing, or act as a liaison between patients, doctors, and insurance companies.
Administrative medical assistants often start as medical receptionists, working solely in clerical positions in the office. The office may also employ certified medical assistants to handle administrative issues that require more medical expertise. However, these jobs aren't as plentiful as clinical or specialized positions, and they aren't as high-paying, as they're seen more often in small practices.
Hone Your Skills with Specialties
Someone interested in a specific branch of medicine may want to explore medical assistant specialties in that area. While almost all fields need medical assistants, these are some of the most common we see.
Medical Fields that Require Medical Assistants
| Medical Field | Medical Assistant Duties |
| --- | --- |
| Dermatology | Medical assistants in this field will aid in treatments related to skin conditions. |
| Pediatric | Someone who enjoys working with children may choose to be a pediatric medical assistant. |
| Ophthalmologic | This type of medical assistant would help ophthalmologists diagnose eye conditions. |
| Allergy and Immunology | Medical assistants in this field help with the diagnosis of allergies and immune system disorders. |
| Chiropractic | Chiropractic offices also employ medical assistants to help them with patients needing therapeutic exercises and physical therapy modalities. |
| Cardiology | Cardiologists deal with conditions relating to the heart and blood vessels, meaning that a medical assistant with an EKG certification would be in high demand. |
| Obstetrics and Gynecology | This branch of health focuses on women's medicine, including prenatal health. |
| Orthopedic | An orthopedic medical assistant would aid doctors who treat musculoskeletal conditions. |
| Oncology | This type of medical assistant helps individuals suffering from cancer with chemotherapy and supportive care. |
| Geriatric | Geriatric medical assistants are employed by residential care facilities to help elderly patients. |
Most medical assistants end up specializing through on-the-job experience. Once they're in that specialist role, they may receive training to advance their skill sets. The best way to start a specialized medical assistant career is to get the general certification first. Then, you can focus your employment applications on the opportunities within that specialty.
Education is the key to succeeding in all the different types of medical assistant positions you may take on after you graduate. Attending an accredited, detailed, and recognized program will open up a wide range of opportunities that you can use to launch your career.
Bay Area Medical Academy offers a 3-in-1 Medical Assisting With Phlebotomy Program where you can gain three key credentials that will give you an edge as you pursue different types of medical assistant opportunities. To learn more, reach out to an admissions representative.