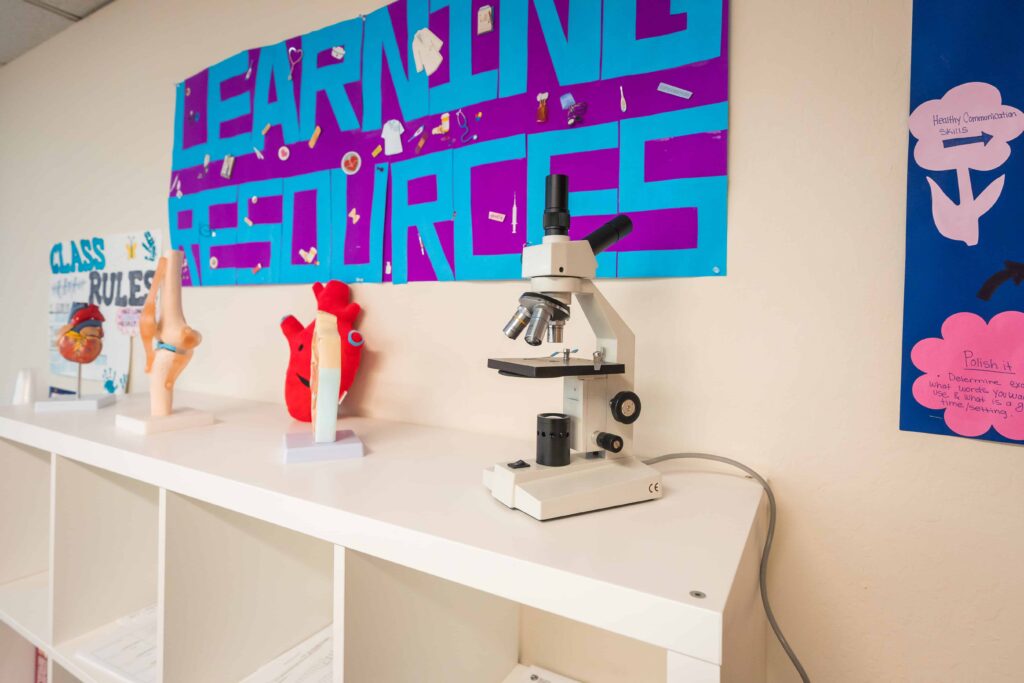 The NCCT Medical Assistant Exam is the test you take to become a National Certified Medical Assistant. This exam, put on by the National Center for Competency Testing, prepares you for employment as a Certified Medical Assistant. The certification is recognized by some of California's best healthcare providers, making it a key step in starting your healthcare career. Learn how to pass the NCCT medical assistant exam with these tips and tricks.
6 Tips for How to Pass the NCCT Medical Assistant Exam
The NCCT Medical Assistant Exam isn't easy; choosing the right educational program is key. MA externship experience will also help you connect theory to practice.
Here are some tips on how to pass the NCCT Medical Assistant Exam:
Stay updated: Learn what is included in the NCCT Medical Assistant Exam and stay up-to-date on any changes. You can find the most recent information on the NCCT's website.
Establish a consistent schedule: When your study plan is part of a regular daily ritual, it will be easier to follow. Set aside time for studying every day and stick to your study plan.
Take regular practice exams: The NCCT offers practice exams that you can take to test your knowledge. Take these often as you prepare so you can regularly assess your skills and focus your studying.
Seek support: Don't hesitate to contact instructors, mentors, or fellow students if you encounter difficulties. Collaborative learning can make a significant difference in your understanding of complex topics. Consider setting up a study group to prepare.
Consider a refresher course: If you are using experience to qualify for the NCCT Medical Assistant Exam, you may have some knowledge gaps. A medical assistant refresher course can allow you to brush up on those skills and prepare for the exam.
Stay positive: Maintain a positive mindset throughout your preparation. Believe in your abilities and visualize your success. A positive attitude can boost your confidence and performance.
NCCT Medical Assistant Exam Format
Understanding the format of the exam and the topic breakdown will help you focus your studying and ensure you feel prepared on the day of the test. The exam consists of 125 scored items, 25 unscored pretest items, and candidates have a three-hour allowance to finish. The test consists of 90-95% standard multiple-choice items, with the remaining 5-10% being alternative items like drag and drop, multi-select, and hot-spot questions.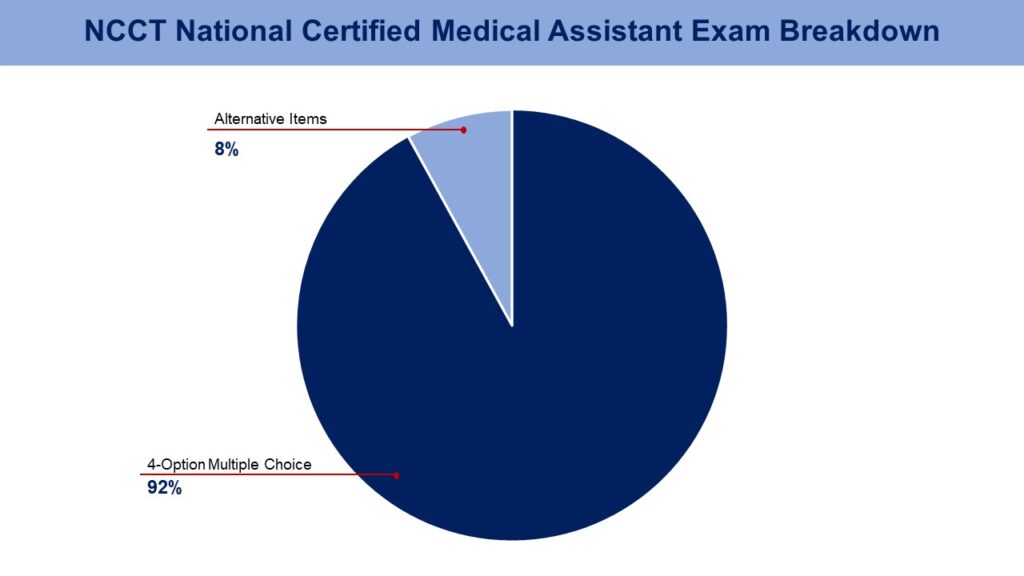 Those 150 questions are spread out across seven different sections designed to test how comprehensive your medical assistant knowledge is.
Pharmacology (18 questions): This section assesses your knowledge of medications, their classifications, uses, and potential side effects.
Clinical Medical Procedures (72 questions): This area evaluates your proficiency in performing essential clinical tasks such as taking patient histories, measuring vital signs, assisting with minor surgeries, and conducting various diagnostic procedures.

Phlebotomy (15 questions): Phlebotomy focuses on collecting blood samples for diagnostic testing.
ECG and Other Diagnostic Tests (10 questions): In this part, you'll be tested on your ability to operate and interpret results from diagnostic equipment, including electrocardiograms and other standard medical tests.
Patient Intake and Care (32 questions): This section covers duties and documentation from the beginning to the end of a patient's appointment. This section includes obtaining vital signs and patient history, and more advanced procedures like suture removal, wound care, and point of care testing.
Infection Control and Safety (15 questions): Here you will be tested on your knowledge of standard precautions to prevent disease transmission including asepsis, disinfection, and sterilization.

Medical Administrative Duties (15 questions): Medical office management involves understanding the operational functions of the office, like medical billing and coding, insurance claims processing, and medical office policies.
Law and Ethics (20 questions): You'll be assessed on your knowledge of patient confidentiality, informed consent, and the ethical responsibilities of healthcare professionals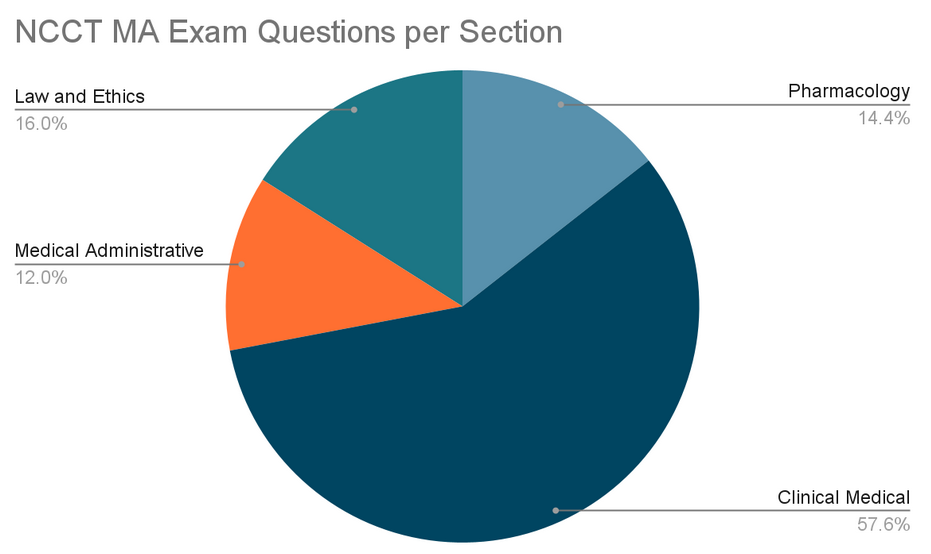 Effective preparation for this exam will depend on your education, experience, and study plan. You'll have no trouble passing the exam with flying colors with the right tools and tips. If you need more advice on how to pass the NCCT Medical Assistant exam, reach out to Bay Area Medical Academy. Our advisors can guide you through the process of starting your educational journey.
Bay Area Medical Academy can help you pass the NCCT Medical Assistant Exam with a top curriculum that Bay Area healthcare employers trust. Reach out to an admissions representative for more information.